There is a vast range – and volume – of films coming out this summer, and it's safe to say  that I'm pretty excited about it. Here's a quick list of the films that I'm most excited about..
Jurassic World: Fallen Kingdom
It was a beautiful summer's day (I know this sounds like the beginning of a Year 7's first creative writing project, but bear with me) when I went to see the first Jurassic World, so I don't know if the warm weather had put me in a particularly good mood, but I loved this film. It was great. And (please don't hate me) I hadn't, and still haven't, seen any of the Jurassic Park films. Nor did I have to, to enjoy this film. It was a really exciting family film, with some good action and – abeit quite annoying at times – relatively decent characters.
As such, I'm quite excited to see what this film has in store. The plot – which is basically like a heist, in which the dinosaurs on the island have to be saved before being devoured by molten lava from an erupting volcano – looks really unique, and should lend itself to some really cool story-lines, if done right. The choice to appoint J. A. Bayona as director could also work really well, given his history with directing creepy thrillers and eerie fantasy flicks. I'm expecting a lot of tense and almost horror-style moments – especially based on the dramatic final trailer. The film is also going to introduce some amazing new cast members, such as Toby Jones, and re-introduce everyone's (or at least a lot of people's) favourite eccentric Hollywood star, Jeff Goldblum – which should make things even more interesting.
So, in a wor(l)d, I think this film is going to be exciting, and I'm looking forward to it.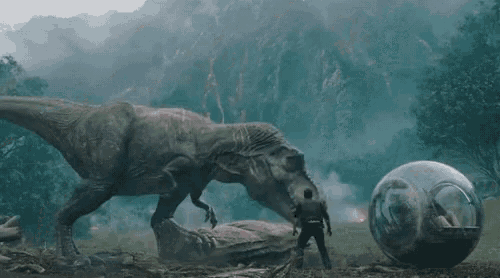 Predicted rating: 8/10
Incredibles 2
To quote Darth Sidious, I've waited a long time for this moment. 14 years to be exact. I remember being a wee six year old, sitting in the cinema, mesmerised by what – for a long time – was my favourite film. I played the games, Incredibles and Incredibles 2, in their entirety. And I used Dash as my inspiration before running the 150m for district sports in Year 3 – with his inspiration helping me to win the race and become a hero in my school (okay, I lied – I came third and no-one really cared except my parents, but still). In sum, The Incredibles is a pretty big deal to me.
So, there's no pressure for this film, is what I'm saying. None at all. Nadda. Don't even care.
But in all seriousness this film does look like it could be great. Lord knows they've had long enough to plan it out. I think the idea of Mr Incredible, in his mind the Incredible, being sidelined because of his badass wife could lead to some really funny and charming moments – especially because Jack-Jack, the crazy little guy, will play a central role in the film. I think, like Jack-Jack, this film will be unpredictable and crazy. And I think hope pray that they get it right. There's a lot riding on this, for myself and the majority of people my age, so there is a lot of pressure. Here's hoping they make it funny, entertaining and action-packed. That's not asking for too much, right?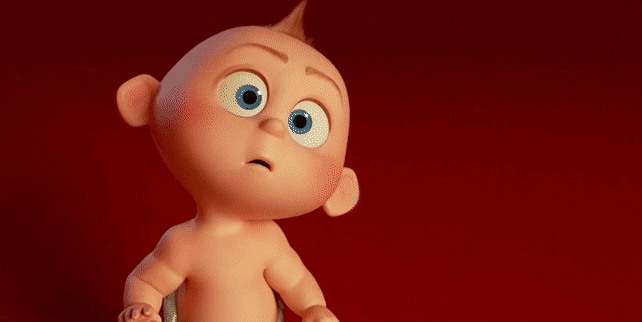 Predicted rating: 8/10.
Ant-Man and the Wasp
I would not want to be the Marvel film following up from Infinity War. I mean, how could you follow up from the craziest, most action-packed, highest-grossing and most talked-about film of the year? Well, that burden falls on Ant-Man and the Wasp, which also follows up from one of Marvel's weaker films – both in terms of box office returns and audience reception – Ant-Man. And, if I'm honest, the trailers have done very little to suggest that this film will reach anywhere near the level of Infinity War, in terms of quality and talk-about-ability (it's a word, look it up (please don't look it up)).
Yet despite the worrying signs, I think this could be a decent film. Not brilliant, but decent. Firstly, it has Paul Rudd as the leading actor. I would watch any film with Paul Rudd as the lead. He's one of the best comedic actors around and I'm super glad he's in the MCU. Secondly, it has a good cast in general. Obviously, Michael Pena was a big feature of the first film, and I think he'll be funny again here. But it also has big hitters such as Michael Douglas, Michelle Pfeiffer and Laurence Fishburne who should really carry the story through. Finally, it hasn't had a production meltdown, like the first film. As far as I'm aware, there has been no issue with directorial resignations or writing-team break-ups, which means that this film should be bit more smooth and coherent than its predecessor. When you put all of this together – and the fact that it is a Marvel film, after all – it should be a pretty decent watch.
Predicted rating: 7/10.
– G